Hye-Vac | Carpet, Tile, and Duct Cleaning
We take pride in all the work we do. Whether it's a residential or commercial property, carpet cleaning, tile cleaning,  grout sealing, duct cleaning, or area rug cleaning, whatever your need is; we are here and you are our number one priority. Servicing Southern Manitoba
Call us
Services
Improving Indoor Environment One Home At A Time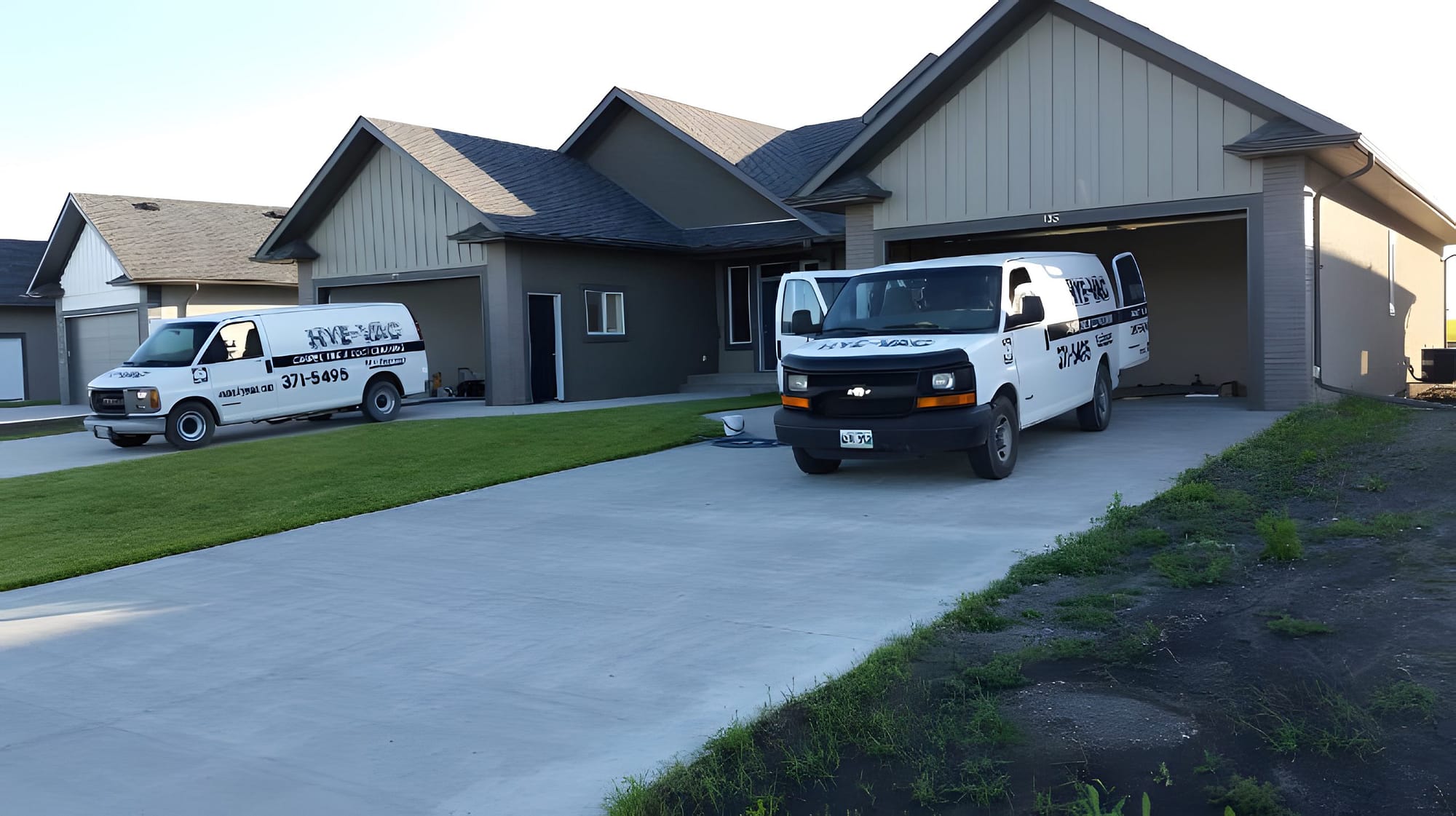 Residential & Commercial
At Hye-Vac, we understand that maintaining a clean and healthy indoor environment is essential for your home or business. That's why we offer a range of professional cleaning services to meet all your needs, including residential and commercial carpet cleaning, duct cleaning, tile/vinyl cleaning, and strip and wax services.
Our experienced and skilled technicians use state-of-the-art equipment and eco-friendly cleaning solutions to provide a deep and thorough clean for your carpets, removing stains, dirt, and allergens.
For our duct cleaning services, we use specialized equipment to remove all the debris and pollutants from your air ducts, improving indoor air quality and increasing the efficiency of your HVAC system. Our strip and wax services provide a deep clean and shine for your floors, creating a professional and welcoming atmosphere for your business.
Whether you're a homeowner or a business owner, we offer flexible scheduling options to minimize disruption to your daily routine. We pride ourselves on our affordable, reliable services and our commitment to exceeding your expectations.
At Hye – Vac, our mission is to provide high-quality and comprehensive cleaning services to help you maintain a healthy and clean indoor environment. Contact us today to schedule your appointment and experience the difference in the look and feel of your home or business.
Serving southeastern Manitoba
Trusted & Experienced
20 years of experience

"I have had both my carpets and ducts done by Hye-vac and the service was wonderful! My carpets became cleaner than I have ever seen them, were nearly dry by the time Abe left, and completely dry shortly thereafter. After having had a rug doctor used on my carpets, they were left soaking wet, stinking of cat, and would have become moldy, but hye-vac saved the day and had my house smelling fresh, and dry by the end of it. When doing the ducts, it's was unbelievable to fin out how much dirt, dust, and hair actually clogs up in the furnace and ducts, the air flow is now much better, and I don't have all that gunk being blown into the house! Highly recommend!"
"We had Abe in to clean our ducts and we were very pleased with the service. Top notch work and very professional. We would highly recommend Hye-Vac to anyone in need!"
How long does it take for carpets to dry?
It really depends on the carpet, but typically between 4-8 hours
What do I need to get ready?
For carpets:
We ask that you move heavy items out of the cleaning area
Ducts:
Ensure all vents and cold airs are accessible approx 2 feet space minimum
Vinyl/Tile:
Ensure all items are moved out of the cleaning area
Strip/Wax:
The entire area must be cleaned out
How is carpet cleaning performed?
Professional carpet cleaning involves several steps, including pre-treatment of stains and high-traffic areas, and hot water extraction (also known as steam cleaning)
How often should I get my ducts cleaned?
We recommend getting your ducts cleaned every 3 to 5 years. However, the frequency of cleaning can vary depending on factors such as the age of your home, the number of occupants, and the presence of pets or smokers.
How often should I get my dryer vent cleaned?
Dryer vents should be cleaned at least once a year to prevent potential fire hazards. However, the frequency of cleaning can depend on factors such as the age of the dryer, the frequency of use, and the length of the venting system. If you notice that your clothes are taking longer to dry than usual, or if you detect a burning smell, it may be time to have your dryer vent cleaned.
How long does duct cleaning take?
The duration of duct cleaning can vary depending on the size of your home and the complexity of the ductwork. On average, residential duct cleaning takes around 2-3 hours.